What's a good birthday gift for someone who apparently has everything?
US$500,000!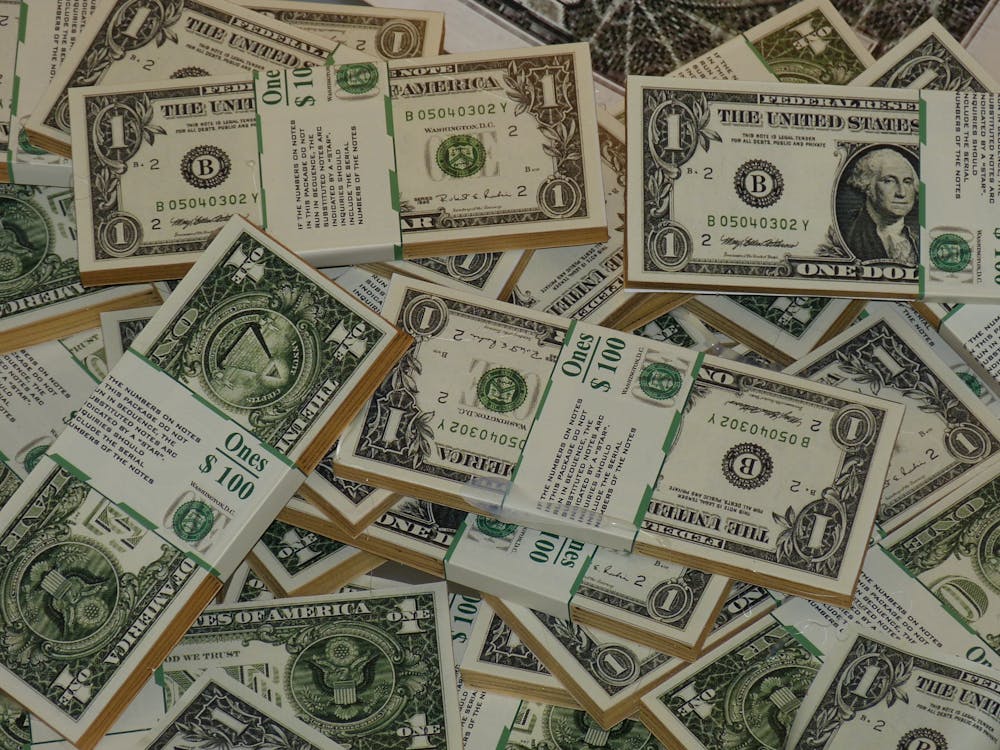 This according to American rapper Cardi B who gifted her boo thang Offset with an empty fridge stacked with half a million American dollars for his 28th birthday.
In what appeared to be a pre-gathering with friends and loved ones before the couple hit the strip club, Cardi B embarks on a speech describing the complexity in finding a gift for her husband.
"You got every car, you got every jewellery…shit, you got everything. You got every shoe," Cardi says in an Instagram clip. "What else can I give somebody that got everything? The fridge."
Offset's attention is brought to a fridge loaded with the rubber bands of cash, and hugs his wife while telling her she really didn't have to.
"I know I didn't have to give you the money but I didn't know what to give you," she said. "I had to give you something. You can buy a car, you can buy more clothes, you can buy more jewellery, you can buy me more Birkin bags. Shit, you can do whatever the hell you want."
"What else can I give somebody that got everything? The fridge."
In a series of Instagram stories, the two are seen living it up at a strip club, with Offset making it rain with heavy stacks of cash. It is unclear as to whether he used his birthday gift to ball at the club, but some social media users have been weighing in on Cardi's gift of choice.
"What about gifting that money to someone who needs it?" user Grace Luisa Heggs said. "To a charity, to someone fundraising for a life-changing operation, to a homeless person. Money is not happiness."
Mrs Thompson 23 added, "I will never understand married couples when they give each other a big amount of money, doesn't it just go back to y'all bank account? If i was Cardi I would have invested the $500k as a birthday gift."
Others highlighted that regardless of the gift, internet trolls would have still concocted a reason to criticise how celebrities choose to live and spend their money.
BUZZ fam, how would you spend a birthday gift of half a million dollars? Would you donate it?