The FIFA 20 game has been out now for a week! Of course, a full review is in order considering the latest edition of EA'S flagship football game has been going viral for the trailer.
Player ratings pre-launch along with several new and improved features have also been boosting the game's popularity since its launch on September 27 on all major gaming platforms.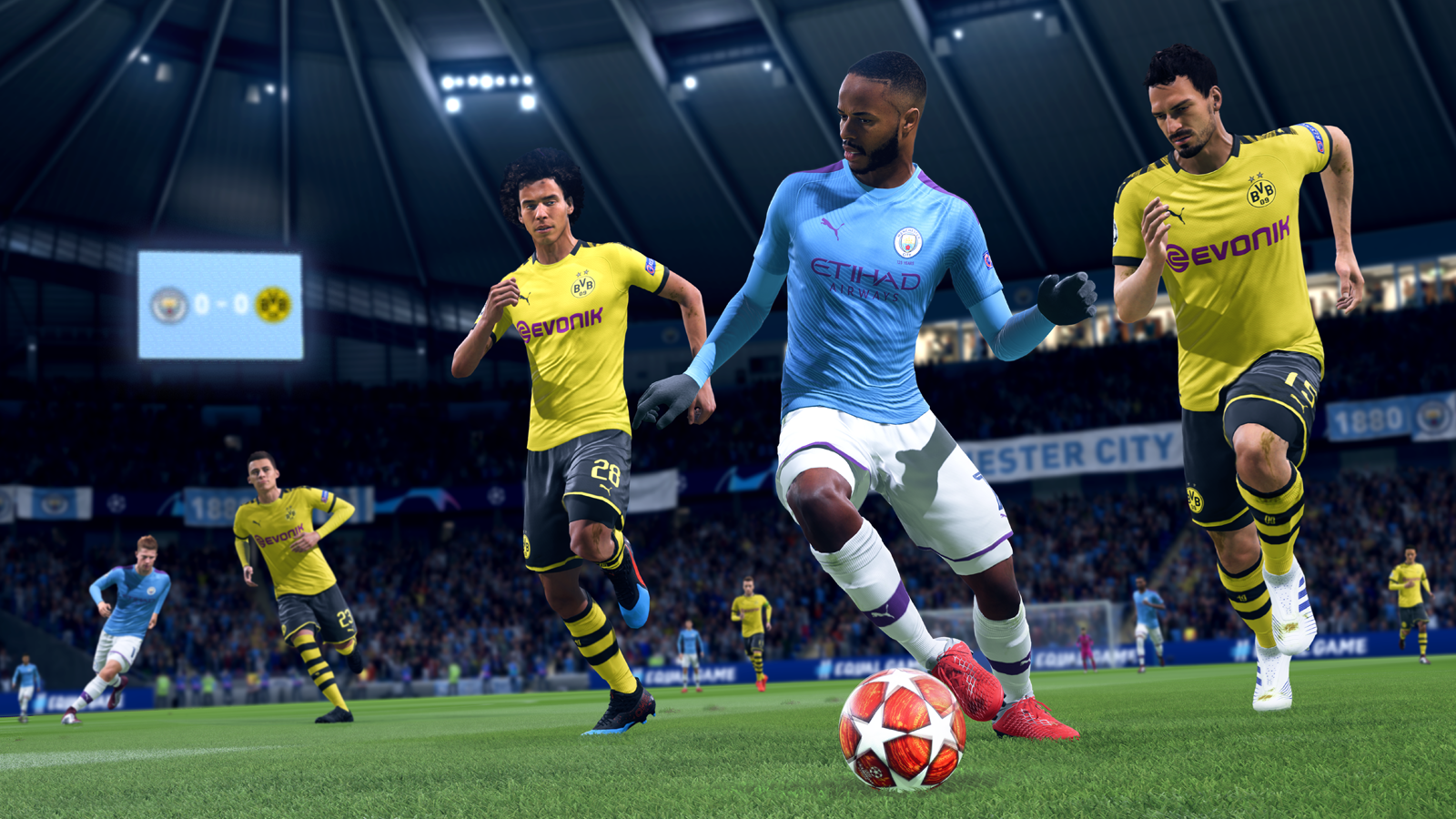 The traditional FIFA gamer will find that this 27th staging of FIFA, has improved in its presentation with improved animation, details and graphics. Career Mode also gets a slight change with increased player interactions and pre-match press conferences as well.
 The 'new' heavily featured Volta Street mode combines a fresh spin on the indoor mode introduced in FIFA 97; and one the FIFA street series football game lovers were familiar with, although the focus is less on skill moves and tricks. The arcade feature of the Game Breaker has also been removed to make it more realistic.
The Journey, the story mode from the last three FIFA games in FIFA 19 is out and has been replaced by a story Volta street mode that offers a different feel than the PVP or career mode.
Many people will love this new mode, but I can see why some would prefer the story mode in place before, despite the aesthetically appealing street pitches standing out as one of the main attractions in Volta.
You start out in the gravel of Shepherd's Bush, a small pitch next to a kebab shop and work your way up to the glamour of a Tokyo rooftop, that includes a DJ. There are also different styles of play to consider, with a different roster requirement for the various street tournaments that determine how many players are on a team.
Some of the matches are played without a goalkeeper as well, forcing you to defend carefully and apply a more conservative style or go all-out attack to get to the next level.
Volta is not without disappointment, though. After becoming accustomed to a decision-driven drama of The Journey with a young Alex Hunter previously, this alternative feels totally prescriptive as it does not allow many choices. There is only a series of set events that take place from the storyline of a street team on the road to stardom and can seem a bit repetitive as a result. The voice acting, however, does come across well to gamers and there are some engaging characters, with special reference to the female goalkeeper.
A more realistic scenario aligned with options that changed based on a victory or defeat would have enhanced the gaming experience and put pressure on the player to perform in a high-stake situation. To compensate for this, FIFA allows you to create and level up your player along the way which gamers will appreciate.
If you choose to control your avatar individually, note that your A.I teammates tend to let you down in crucial moments with basic errors costing you a goal/ goals and ultimately the match. Losing in that manner can be very frustrating.
The fact that players from iconic 11-a-side teams can't be brought into the Volta mode is a let-down. You can play Volta with any team you choose in Kick Off, but you can't bring your favourite real-life players over.
 Also, the pool of players in Volta is too small – even in the story mode, you often go up against teams that have the same players as you. PVP is very enjoyable, though, and you can also play offline matches against AI-controlled versions of other people's teams. If you are the victor, you can duplicate one of your opponent's players in your own squad. Another nice bonus is that you can even recruit their custom character, which can be a great advantage if that player is at a high level.
They have revamped the defensive mechanism with a more manual approach making it more technical. To win possession of the ball relies on your timing and ability to think and react quickly to the various gameplay situations defensively. 
Tactical defending takes precedence in this version with legacy defending of old taking a big back seat…  if you haven't mastered the tactical style yet you have a long way to go with the updated gameplay. The new defense obviously is the key to being competitive online or becoming proficient against the A.I, playing world-class and beyond with a chance to win a season in career mode!
BUZZ fam have you tried out FIFA 20 as yet? Sound off in the comments and let us know what you think about this new game.