Elgin Baylor, the Lakers' 11-time NBA All-Star who soared through the 1960s with a high-scoring style of basketball that became the model for the modern player, died Monday. He was 86-years-old.
The Lakers announced that Baylor died of natural causes in Los Angeles with his wife, Elaine, and daughter Krystal by his side.
With a silky-smooth jumper and fluid athleticism, Baylor played a major role in revolutionizing basketball from a ground-bound sport into an aerial show. He spent parts of 14 seasons with the Lakers in Minneapolis and Los Angeles during his Hall of Fame career, teaming with Jerry West throughout the '60s in one of the most potent tandems in basketball history.
The 6-foot-5 Baylor played in an era before significant television coverage of basketball, and little of his play was ever captured on film. His spectacular style is best remembered by those who saw it in person — including West, who once called him "one of the most spectacular shooters the world has ever seen."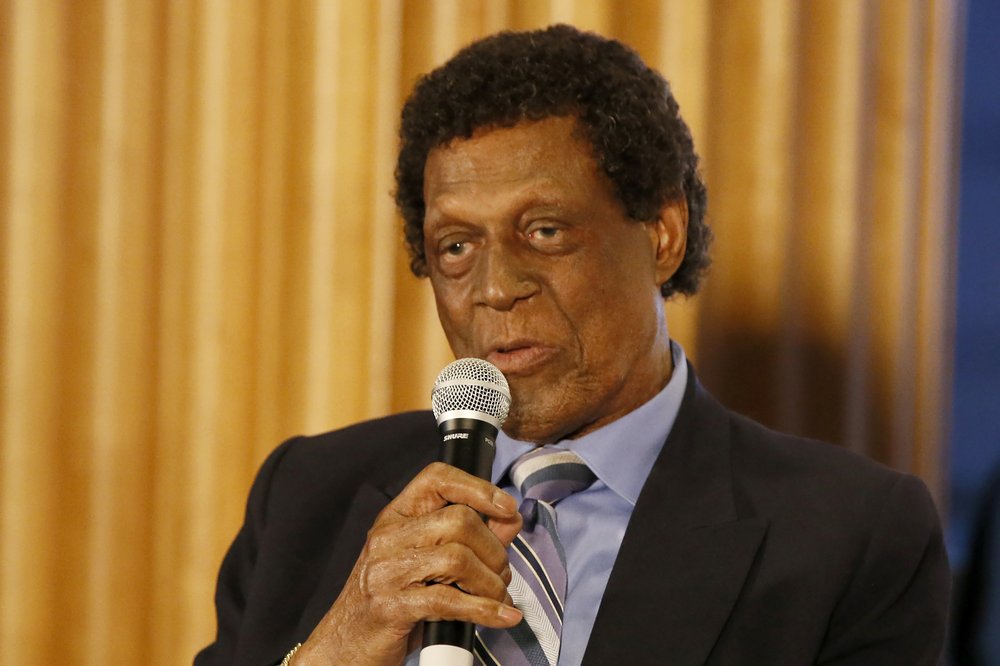 Baylor arrived in the NBA in 1958 as the No. 1 draft pick out of Seattle University. He immediately set new superlatives for individual scoring, with a 55-point game in his Rookie-of-the-Year season before scoring 64 on Nov. 8, 1959 — then the NBA single-game record, and the Lakers record for 45 years until Bryant broke it.
Baylor became the first NBA player to surpass 70 points with a 71-point game Dec. 11, 1960, against New York. Chamberlain set the record of 100 points in 1962.
Baylor averaged 38 points in the 1961-62 season despite doing active duty as an Army reservist. He scored 61 points in a playoff game against Boston in 1962, a record that would stand for 24 years until Jordan broke it.
Baylor averaged 27.4 points and 13.5 rebounds during his 14-year career. He scored a total of 23,149 points in 846 games, and was inducted into the Basketball Hall of Fame in May 1977.
Knee problems that began in the 1963-64 season started a slow decline for Baylor. He never averaged more than 30 points a season again, though he remained a competent scorer.
Baylor played his last full season in 1968-69, and suited up only sporadically until retiring at 37 in the fall of 1971.