If procrastination is on your list of things to stop doing in the new year, then chances are you've already made your New Year's resolutions list.
But if you've waited until the last minute (today) to do so, then this might be that one time that your procrastination doesn't stress you out.
BUZZ Fam, we've got productivity trainer and success coach, Althea Walters to teach you how to maintain the enthusiasm for those resolutions, and not revert back to your old ways.
Write down Your Resolutions and Your New Goals
If you're not into pen and paper, then use your computer, your phone, a vision board, or just save them on Google drive.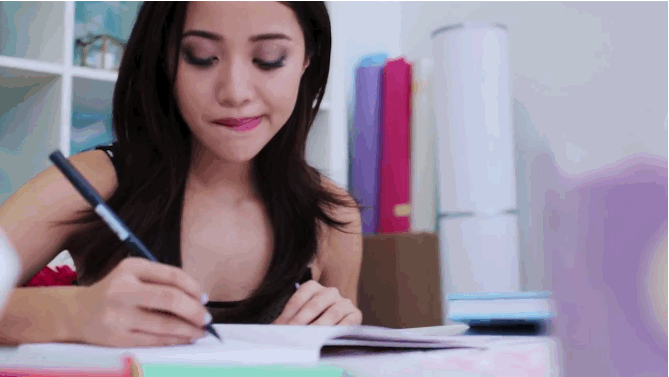 "Writing down your resolution and your goal is a way to bring your vision to reality. Keeping it in your brain reduces your ability to focus and execute on all the grand ideas and plans that you have. When you write down your goal, you are more likely to be productive if you can see what you have to do, instead of just thinking about it," she said.
But that's not all, there are steps to writing each goal. "When you write down the Big Goal, take another step by breaking down two (2) more steps that you need to do in order to achieve that Big Goal. You can get a dedicated Goal Planner that you use to capture all the ideas, plans and action that you must take in order to achieve your goal," she said.
Give Your New Goal a Timeline
Because according to Walters, a goal without a timeline is simply a wish, and we don't still believe in wishes, do we?
"A date makes your Goal real! Do not simply state your Resolution or Goal with no end date or end time by when you need to achieve it. Ensure you can see your Goal date so you have it in your sub-conscious by when you need to achieve it. Be serious about what you want to achieve and put your money (date) where your mouth is," she said.
Get Rid of Your Bad Habits
BUZZ Fam, I sincerely hope that this was the whole point of you making new year's resolutions. But I understand that you'll need help in doing this, so here's the expert.
"When your actions or habits are not aligned with Your Goal or Dream then that can lead to failure or you being un-successful in achieving your Goal. You can have the most brilliant idea or Goal and your bad habits such as spending time on trivial matters, procrastinating, sleeping in late, and idling on social media lead to your downfall. So one of the most important steps in making your Goal stick is identifying the Bad Habit that will lead to your downfall and then make every effort to fix it," she said.
Get an Accountability Partner
It's true what they say, journeys are best travelled when travelled together. So for this new year, bring someone on your journey that will hold you accountable.
"Not everyone has the willpower and stick-to-it mentality to always get the energy and drive to work at their resolutions and goals. So the best thing to do is to get an accountability partner. An accountability partner is a person who helps and motivates the other person to keep a commitment. Accountability Partners are there to provide support, tell you the truth and keep you moving by being your conscience," she said.
"Make sure that your Accountability Partner is like-minded and believes in your dreams and goals. You do not want to choose someone who is judgemental of your goal or who is always negative to be your accountability partner," she said.
I got you BUZZ fam.
Set a Date to Review Your Resolution or Goal to see Your Accomplishments
This might be the most important date you'll ever have.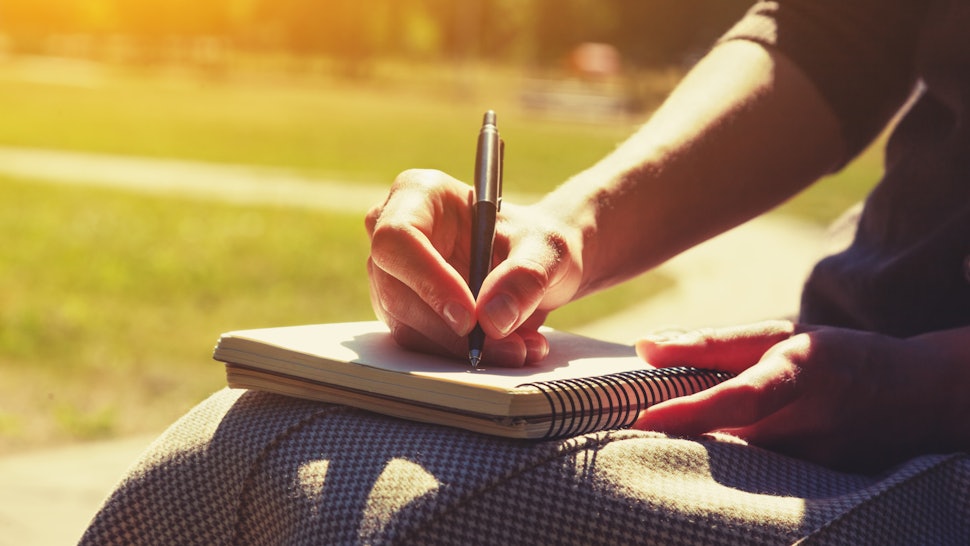 " A review session gets you back in connection with your goal especially if you are lagging behind. Depending on the Goal Achievement Date, you can set your review session for 3 months after you have started working on your Goal. At this time you should be asking yourself a few questions. Did I achieve any part of the Goal? Am I being true to myself? What else do I need to do to keep going? What or who do I need to motivate me," she said.
All the best for the New Year BUZZ fam.