When she saw the disappointment in her parents' face when she became pregnant at an early age, she vowed to do everything within her powers to erase that shame and make them proud.
Thirty-plus years later she accomplished that and more when she had her book launch, chronicling the struggles and successes of herself, and women like her, who admitted that while it was not easy, it is still the most rewarding role they have ever undertaken.
Trichologist, lecturer and businesswoman Andreen Rose-Cephas recently had the local launch of the book 'Single Mother's Diary' at Strathairn Avenue. It was also launched in London a month ago where other contributors, some of whom live in the United Kingdom gathered to share their stories. Compiled by Dr. Ava Eagle Brown, the first volume of 'The Single Mother's Diary' has been well received both locally and internationally as it depicts not one, but ten different tales of powerful single mothers who defied the odds to shake off the stereotype, raise their families while furthering their careers.   
In endorsing the book, former Minister of Tourism and Jamaica's High Commissioner to England, Aloun Ndombet-Assamba, shared that she too became a single mother while in law school and while the journey was arduous, she was grateful for not only her family but her network of friends who supported her and ensured that she was able to complete her studies.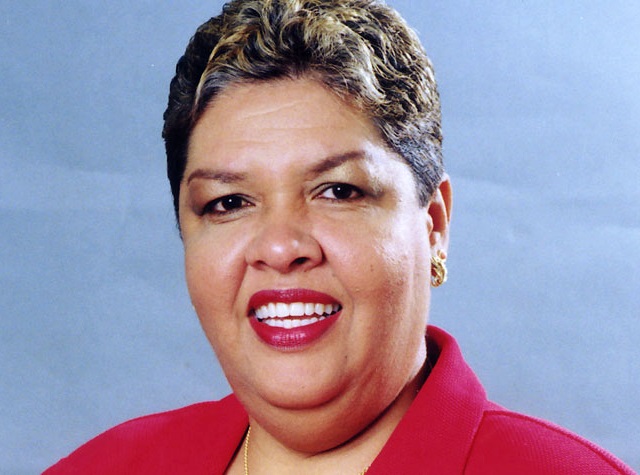 The book she said highlights that there is a sisterhood of single mothers who encourage, empower and embolden each other every step of the way as they know that the success of one, no matter how small, is a milestone to be celebrated by all.
"The single mother journey for me has been one filled with hardships but I was blessed with a great support system."

— Andreen Rose-Cephas
Guest speaker Joan Davis Williams, who incidentally was one of the author's high school teachers at Ardenne High, spoke of her tenacity over the years and stated that it was pretty obvious that pregnancy would only be a minor setback in her life because those around her always knew that she was too special, too talented and too bright to simply be another statistic. Prior to becoming a teenage mother, Rose-Cephas was a star athlete poised for greatness. However, her dreams had to be deferred in order for her to concentrate on raising her only son.
In acknowledging how her role as a mother has moulded her into the woman she is today, Rose-Cephas said it was never easy, but her child and now her grandchildren are the biggest joys in her life. "No one wants to raise a child alone. The single mother journey for me has been one filled with hardships but I was blessed with a great support system. "