The gaming industry is a multi-billion-dollar business. According to research by Newzoo, it's estimated that by the end of 2019, mobile games will make up 45% (approx. US$68.5 billion) of the entire gaming industry – outselling PC and consoles. Mobile games go with you everywhere and can help occupy your time.
Here are some of the best mobile games that will help get you through an extended plane, bus, taxi ride, or boring presentation. They're available on the App Store and Google Play Store, without a subscription to Apple Arcade or Google Play Pass. All these apps have in-app purchases that will boost your chances of success.
Asphalt 9: Legends
Gameloft has consistently produced great game titles and the Asphalt series is one of their best. The company has produced many games under the Asphalt name dating back to Asphalt Urban GT that released in 2004 for the Nintendo DS, PSP and Java devices.
Asphalt 9: Legends is an excellent representation of how good computer graphics and programming progressed after Urban GT. The latest instalment is a visually stunning, fast-paced, arcade racing game. The graphics are improved compared to Asphalt 8.
Textures, lighting and sound are all on point, and the game looks like it could have debuted on the PlayStation 3 or Xbox 360. Asphalt 9: Legends brings back the aggressive driving style with new ways to take down other racers and law enforcement trying to keep you away from the finish line. You can customise your cars and upgrade parts to give you a competitive edge.
Asphalt 9: Legends is a Grade-A racing game on mobile to date.
Shadow Fight 3
Unleash the punches, nunchakus and roundhouse kicks. Shadow Fight 3 comes grander and better than the previous version. Now in glorious 3D, the story follows a customisable character through gruelling fights, shock attacks, betrayal and shadow magic.
This new instalment brings more visually pleasing and realistic gameplay to the franchise. No longer is your character enshrouded in shadow magic but fully displayed as you fight. The fighting rings are just as well detailed as the characters with each place, giving a different vibe.
You can upgrade your armour and imbue each piece with unique traits that will help you in battle as you traverse the landscape. You must learn certain button combinations to land crushing blows on your opponents.
There's also an online mode where you can greet players with closed fists and sharp swords as you make your way up the ranks.
Shadow Fight 3 is a fun, powerful fighter with a good storyline.
Call of Duty Mobile
Activision and Tencent Games teamed up to bring one of the most popular first-person shooters to mobile. Call of Duty Mobile is an adrenaline rush of bullets, rocket launchers and hand grenades. The mobile version shrinks the console and PC experience down for smaller screens while still providing multi-player and battle royale modes.
The game includes a variety of weapons that you can customise to get the kills. The locations will be familiar to those who've played COD on consoles or PC. You can even enable microphone access to talk to your virtual teammates.
Overall, COD Mobile is a step in the right direction.
Other games you can check out:
Fortnite – Shoot, build and dance your way to victory with this smash hit.
Beach Buggy Racing 2 – An awesome off-road racing game with throwable projectiles and powerups.
Hungry Shark Evolution – Play as a famished shark who must devour all in its path to stay alive.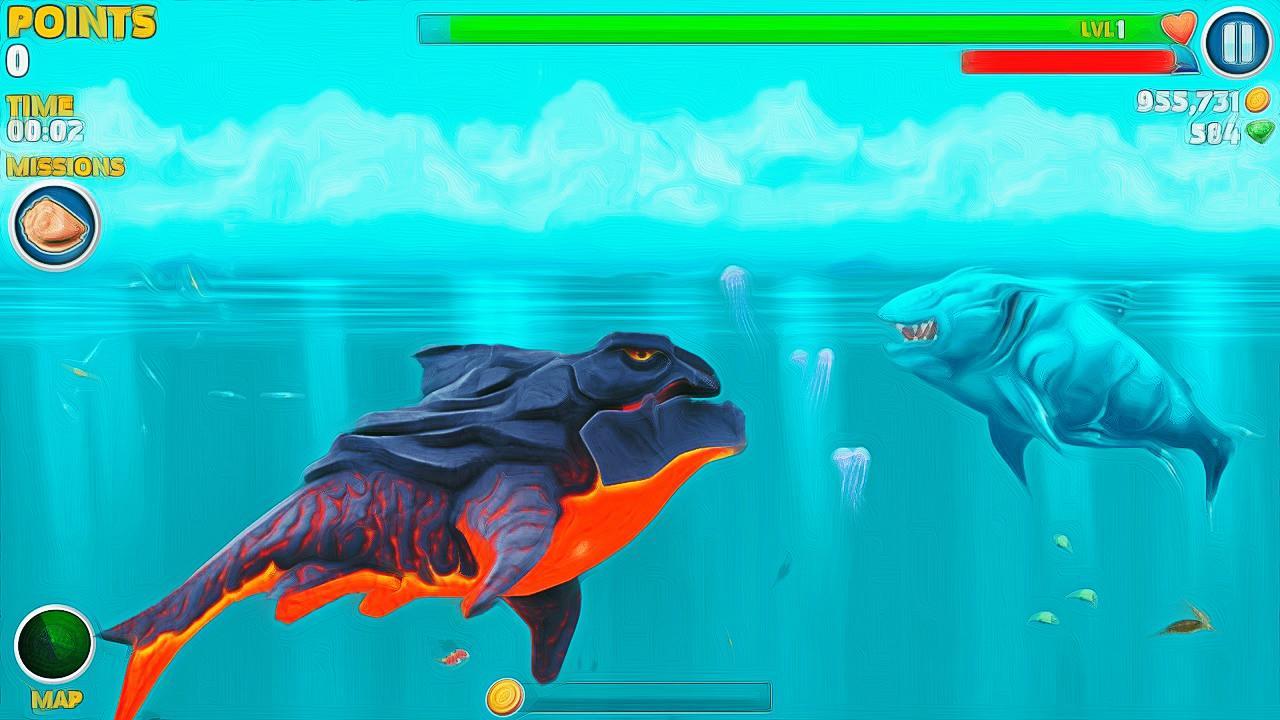 Check these games out for your smartphone or tablet.