When Bette Midler said; "I firmly believe that with the right footwear one can rule the world," we're certain this is not what she meant, but carry on.
BUZZ Fam, have you seen the new crocs from the Balenciaga collab? Well, they are something alright!
Balenciaga and Crocs have teamed up once again for Balenciaga's Spring 2022, and have released some fresh knee-high Croc boots and unique stiletto clogs. You can get them in green and black.
You might remember BUZZ Fam, that this is not the first time that these two brands have collaborated. Back in 2017, they gave us the clogs, which were described as "the world's comfiest shoes". These went for $US 850, and reportedly sold out before the they were even available in stores.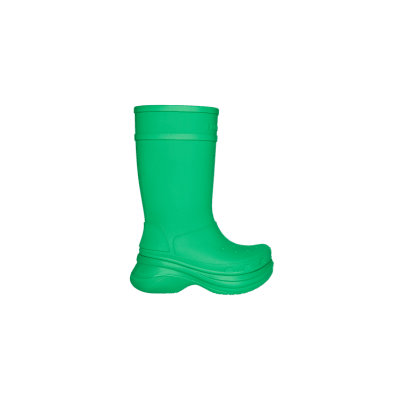 "We were inspired by Crocs and we worked with them on a Balenciaga reinterpretation. Balenciaga x Crocs isn't impossible, the question of taste is a very subjective value," Demna Gvasalia, told French Vogue at the time.
So are you thinking of copping one of this new styles before it's sold out? Twitter doesn't seem to think you should, check out some of their reactions below.