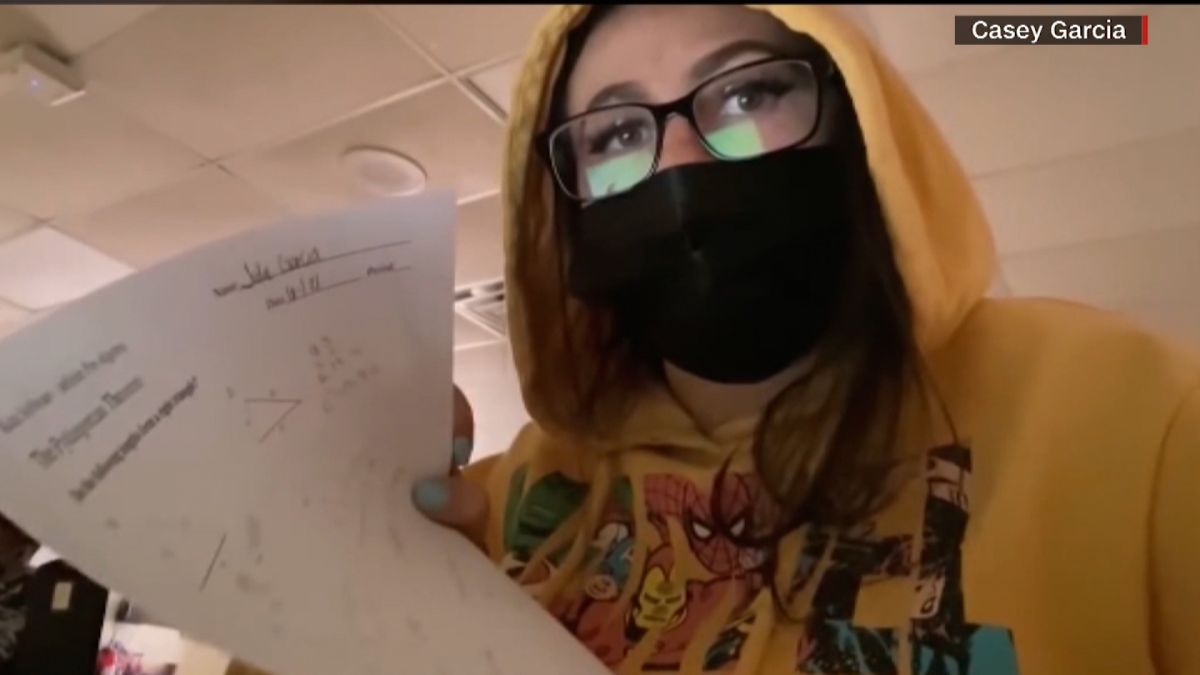 Casey Garcia, a 30-year-old woman from Texas who went to her 13-year-old daughter's school and pretended to be her for almost the entire day says she did it to prove a point about school security.
Garcia, who has since been arrested, documented her "social experiment" in a In a YouTube video titled, "Why I posed as my 13 year old daughter. A raw but real answer."
"I think the deal breaker for me was actually walking in and posing as a seventh-grader. I mean, I'm no spring chicken, but it wasn't hard. And I made it to all seven periods, until the last teacher, she was female, and she said, 'Julie, can you stay after class?' And I said absolutely. She looked at me and she (said), 'You're not Julie.'"
Garcia said the teacher was mind blown and asked her why she did it.
"I said for a social experiment," she said in the video. "I wanted to see if I could make it the entire day without anyone noticing. I'd say up until seventh period, I think that's a very long day for a 30-year-old."
Garcia said; "I did this to prove a point. I proved I could get through the public school system."
She added; "I ate lunch without my mask on. I mean, I thought that was going to be the deal breaker, but it's not."
"I bet you anything someone else can do this," she said in the video. "This is why I did this, whether you agree with me or not."
"I'm telling you right now, we need better security at our schools," she stated. "This is what I tried to prove.
"I kind of feel like I proved it."
Garcia was arrested on one count each of criminal trespass and tampering with government records, El Paso County Sheriff's Office officials said.