Jamaicans all know about going to church on a Friday night, whether it's youth service or some other event.
However come this Friday, Jamaicans will get to experience a different type of service, in fact, it's a Sunday service being held, by none other than mega rap star, Kanye West.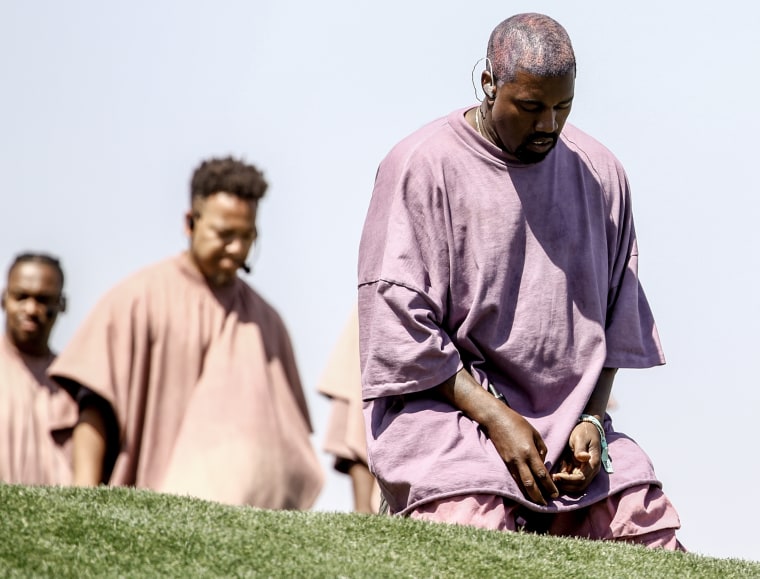 The event has been described as free so far and that means Emancipation Park, barring any challenges, will definitely be filled to capacity. The event is slated for 7:00 pm for all who are planning to attend.
West will be joined by a mega choir of 170 members and 15 band members who will play certain gospel themed tracks from Kanye who started this venture in January of this year.
For a lot of people, it will provide the opportunity to see Kanye for the second time in the island for some, but a number of fans may also get to see Kim Kardashian for the first time. Kim usually accompanies Kanye on these tours along with their children. The reality TV star and businesswoman is a favourite for a number of Jamaicans.
What we might also see is a few other stars popping up, as in the case of other spaces. We don't know yet, but we may see a Kid Cudi or some others who may pass through to perform or just enjoy the service for the first time in the Caribbean.
What persons may also get is a sneak peek into new music from Kanye who is usually credited for dropping snippets of what could become future music.
So come this Friday, all roads will lead to Emancipation Park in New Kingston where we can expect a robust performance from the man who became a Christian in April.
Will you be there BUZZ family?