We get it-you're famous but honestly, the weird baby names are getting worse. It's also extremely funny, how we love these weird baby names after a couple of weeks.
Recently, the Pretty Little Liar star revealed her daughter's name and to my surprise, she finally found "A". Shay made an Instagram post revealing the name 'Atlas Noa'. Which isn't that bad after saying it a couple of times. And if we can get used to North West and Blue Ivy then Atlas is cool (Shout out to Jamaica's Tami Chin and Wayne Marshal with their adorable son – Atlas!).
I am probably just as confused as you as to why celebrities love unusual baby names, but this has been going on for years.
The first unusual baby name I can remember is Chris Martin and Gwyneth Paltrow naming their daughter Apple.
HERE IS A LIST OF UNUSAL CELEBRITY BABY NAMES
Dusty Rose Levine and Gio Grace Levine – Daughters of Adam Levine and Behati Prinsloo. Cultural background makes a world of a difference because I cannot imagine living in the Caribbean with the name Dusty.
Blue Ivy, Rumi and Sir– Children of Beyonce and Jay- Z
North, Saint, Chicago and Psalm West– Children of Kanye West and Kim Kardashian West.
Slash Electric Alexander Edwards – Child of Amber Rose and Alexander Edwards
Kulture Kiari Cephus – Daughter of Cardi B and Offset.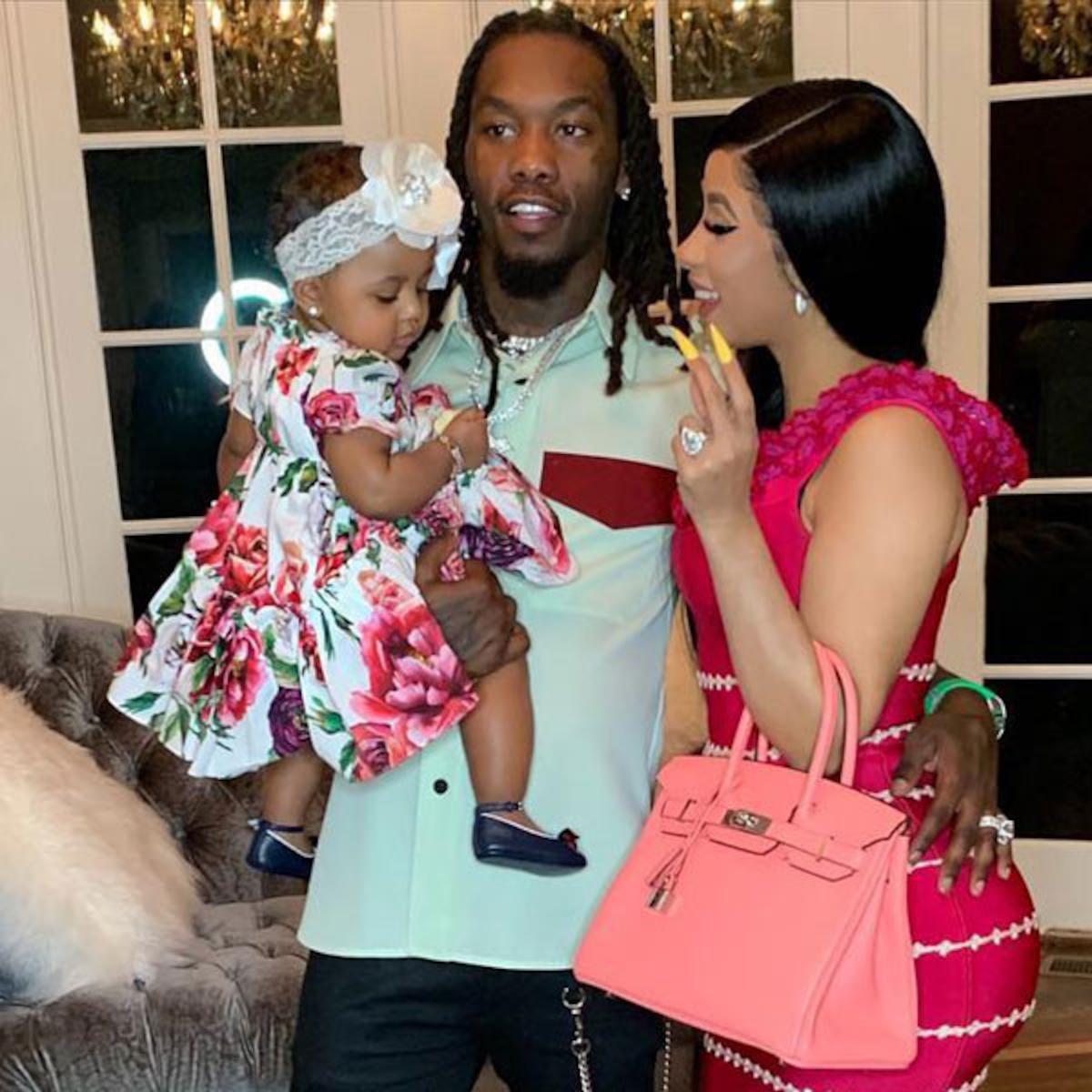 Dream Kardashian- Daughter of Robert Kardashian and Blac Chyna.
Billion Leonard Roberts- Child of Rick Ross and Briana Camille
Cricket Pearl and Birdie Leigh- Children of Marc Silverstein and Busy Philipps
If I was a celebrity, I'd be pressured to find a name for my child. Can you imagine being at a birthday party and your name is Britney or even worse Ashley? 
Celebrities with unusual baby names seem to work in their favour because fans can't get enough.