It is almost time to dust off our old cookbooks and break out our grandmothers' old recipes, as we have to start thinking of ways to make our Christmas dishes both traditional yet incorporate a few new twists so that the kids will enjoy what is prepared.
Christmas on 'Jamrock' is all about fun, friends, family and lots and lots of food – and our food must have flavour. This is why turkey is not a big hit among Jamaicans, as this big bird definitely did not come from Sesame Street and regardless of how you cook it, it is still generally dry enough to slab a roof!
Our menu, therefore, is chock full of tasty meats and dishes served in abundance. There are tonnes to choose from but here is a list of top ten foods that must be on the dining table come December 25, or Uncle Jasper might get vex and claim that you are sabotaging his Christmas.
Ham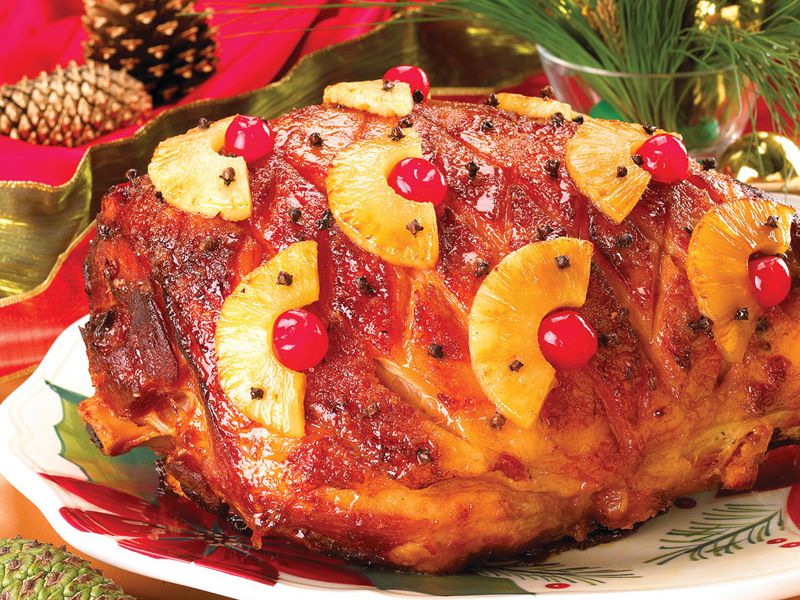 Even if we have to throw a 'pardna' to afford it, we want a touch of it because all who don't eat pork, eat ham.
Gungo rice and peas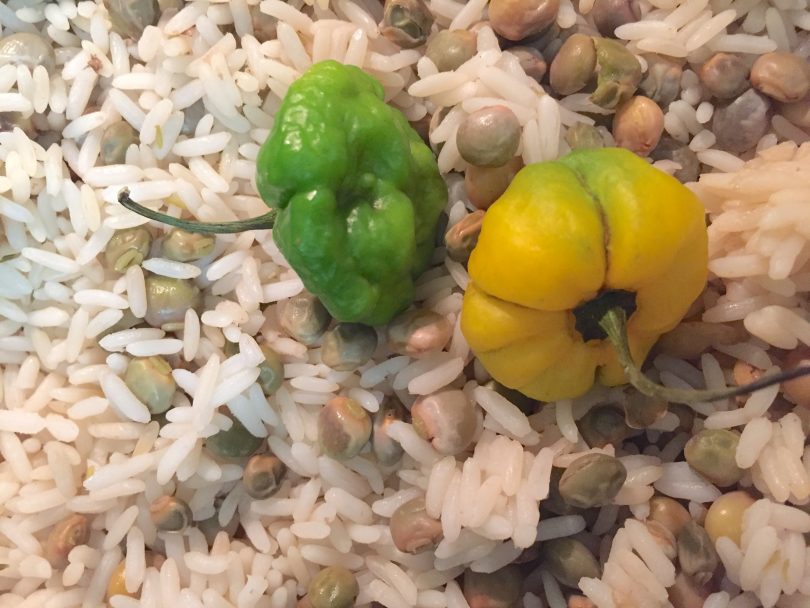 The peas just makes the rice 'shelly' and nice. So, even though the cost of a quart of it at Coronation Market 'high like granny's blood pressure', we are buying it.
Sorrel
One batch with rum and plenty of ginger and the other one for the Christians and the youngsters filled with pimento seeds.
Christmas cake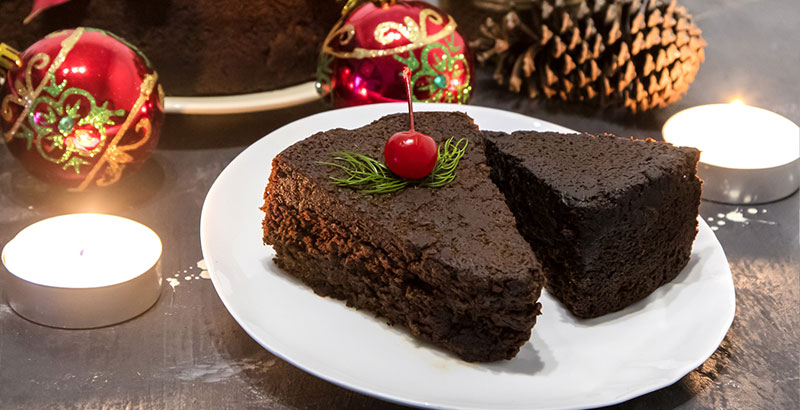 The rum may be optional but the fruits are not, as those have been soaking for almost a year and is arguably the star of this dessert. 
Egg nog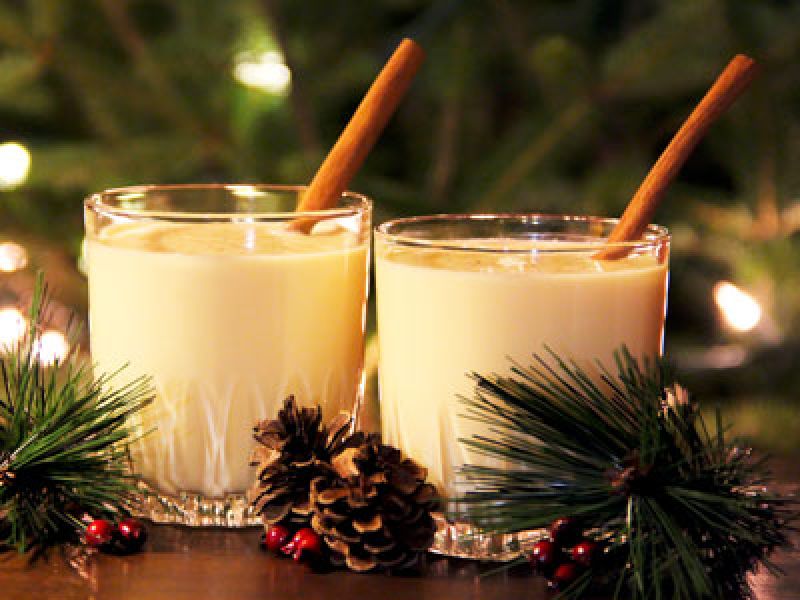 A nice glass of egg nog puts you in a good mood.
Baked chicken
The kind that falls off the bone and into your mouth when you bite it.
Rum and raisin ice cream
To make dining even more interesting you can warm the Christmas cake and then put the ice cream on top, almost like a Baked Alaska. It is to die for.
Potato Salad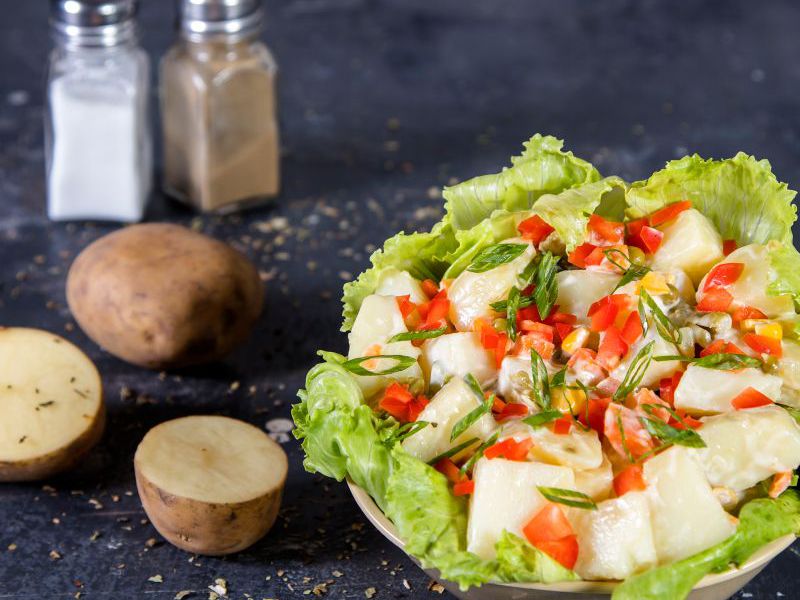 The only time when it should be legal to use more than a tablespoon of mayonnaise is when making this delightful dish, as it makes it creamy, light and delicious.
Custard
The kind Grandma made at holiday time that you could not wait to sink your spoon into.
Chocolate tea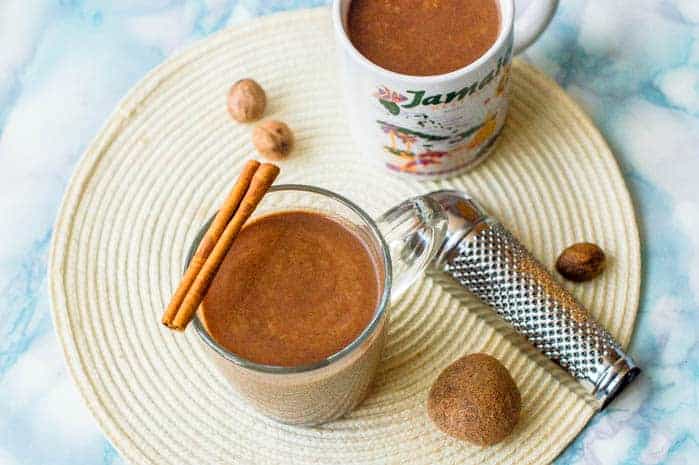 Nothing scorches a tongue quite like this hot beverage but no Christmas morning is complete without a big, fat enamel mug of this dark brew complete with nutmeg and the film floating on top.