The 176 people on board a flight to the Ukrainian capital, Kiev were killed after the plane crashed shortly after takeoff from Tehran's international airport, according to Iran's Press TV.
The Boeing 737 jet was operated by Ukraine International Airlines, and took off early Wednesday morning with 167 passengers and nine crew on board.
Eighty-two Iranians, 63 Canadians, and 11 Ukrainians died in the crash, according to a tweet from Ukrainian foreign minister Vadym Prystaiko.
There were also 10 Swedes, four Afghans, three Germans and three British nationals among the victims.
With the ongoing tensions in the Middle East, there were speculations as to whether or not this crash was an act of terrorism.
However, the Ukraine Embassy in Tehran has ruled out terrorism or rocket attacks as causes of the crash. "Information on the causes of the plane crash is being clarified by the commission," it said.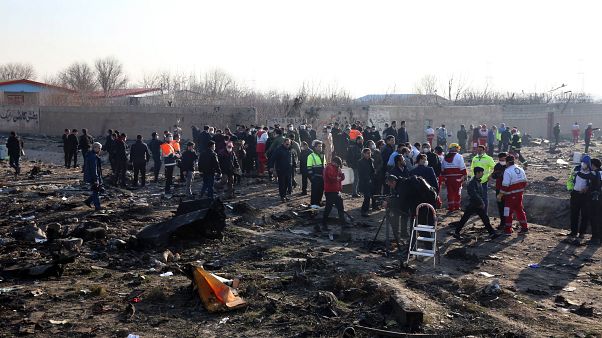 Iran's media had reported that the crash was due to technical difficulties, and said Iran's Civil Aviation Authority has launched an investigation.
But the airline's president Yevhenii Dykhne said at a press conference in Kiev that a pilot required "several years" of training at Tehran's International airport, as it was not "a simple airport."
"It is impossible that there were mistakes by the crew," he said.
The black boxes have been found, and could provide crucial information about what happened leading up to the crash.