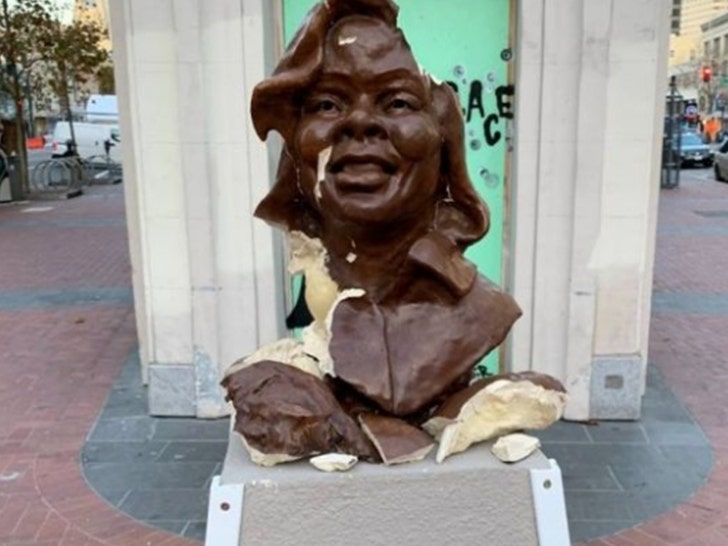 A bust of Breonna Taylor was smashed into pieces and vandalised just two weeks after it was unveiled in downtown Oakland, California.
The statue was installed with the inscription, "Say Her Name Breonna Taylor" and calls attention to the 26-year-old's untimely death
Taylor's killing at the hands of police in March of this year sparked months of protest across America against police brutality.
According to TMZ, the police are investigating, and are hoping that the surveillance cameras will give them a head start. But so far, no one has been named a suspect.
The sculptor, Leo Carson describes the vandalism as an "act of racist aggression." He said he's starting a GoFundMe page to pay for the repairs.
"I made this sculpture to support the Black Lives Matter movement and while I'm overcome with rage and sadness at their cowardly act, their vandalism will make her even more potent."