Fourteen Americans who were evacuated from the Diamond Princess cruise ship and flown back to the United States on charter flights tested positive for novel coronavirus.
This is according to a joint statement from the US Departments of State and Health and Human Services.
The cruise ship have been docked off the Japanese port city of Yokohama since February 3, with 356 confirmed cases of coronavirus cases on board.
The US passengers are among the more than 300 people removed from the ship, Sunday night and flown to military bases in the United States.
US officials were notified that they had tested positive for coronavirus during the evacuation process, after passengers had disembarked the ship, the agencies said in the joint statement Monday.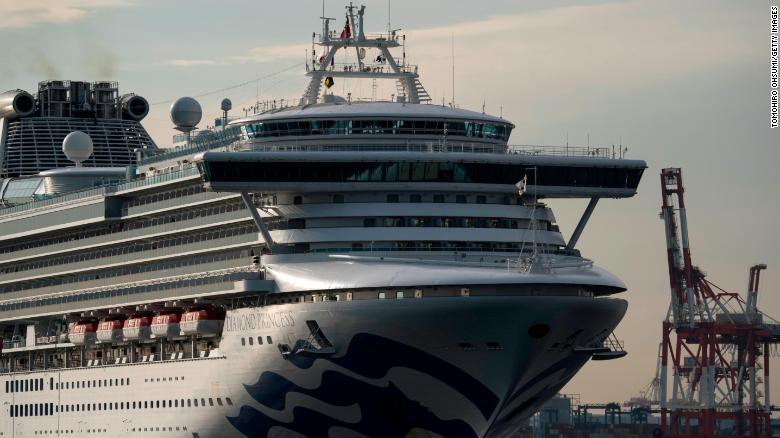 The passengers had been tested two to three days before the evacuation flights, the statement said.
The passengers who tested positive were isolated from the other passengers during the flights, the statement said. And all passengers are being "closely monitored" throughout the flight.
"Any who become symptomatic will be moved to the specialized containment area, where they will be treated," the statement said.
After the flights land, any passengers that developed symptoms on the flights and those who had already tested positive will be transported to "an appropriate location for continued isolation and care." the statement went to say.