Shelly-Ann Fraser-Pryce has done it again as she won the women 100m title for the fourth time at the World Championships now underway in Doha, Qatar on Sunday night.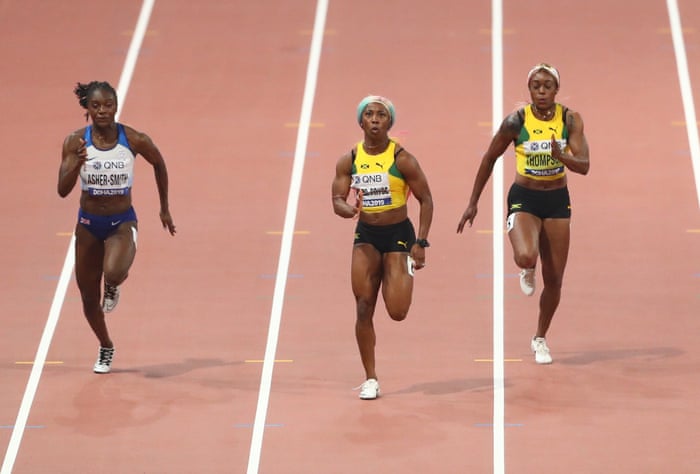 The first time mom who goes by the moniker "Mommy Rocket", left the rest of the field in her dust as she sped to a time of 10.71 just 0.01 seconds outside of her national record of 10.70.
Elaine Thompson finished fourth while the other Jamaican Joneille Smith finished sixth. Britain's Dina Asher-Smith grabbed second while the Ivory Coast's Marie Josee Ta-Lou finished third.
Fraser-Pryce got off to a great start and led from start to finish while her pink and green hair bobbed behind her as the other competitors tried to catch up.
Following her outstanding performance, Fraser-Pryce shared, "It's a lot of hard work and sacrifice and I am really happy that I was able to come out here and execute."
She added, "It took a lot of hard work to do this and I've always said that if I can inspire anyone… I want them to remember, it's about who you are and why you started."
As she crossed the finish line she issued a triumphant shout of "yes", cementing herself as one of the greatest women the sport of athletics has ever seen.
Her efforts added to Jamaica's medal tally of two gold and silver with expectations of more to come.