Tourism Minister Edmund Bartlett says he received assurances that German and Scandinavian flights into Jamaica operated by associated companies of collapsed British Tour operator, Thomas Cook will continue to operate.
"Vinggruppen, Scandinavia's leading travel company has confirmed that its customers would not be affected by Thomas Cook's collapse. In addition, the group announced it would continue to invest and grow the business.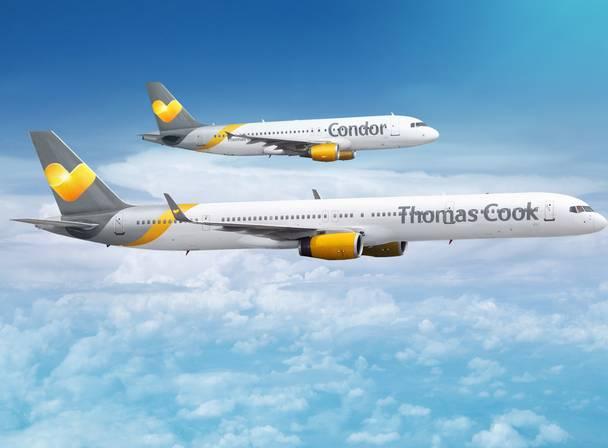 Meanwhile, in Germany, Condor – a subsidiary of Thomas Cook – was offered a bridging loan of €380 million by the German federal government and its home state of Hesse. Overall then, for now, our coming flights between Sweden and Montego Bay and long running flights between Germany and Montego Bay are for now safeguarded. We remain active and will have more to say in short order", Tourism Minister Edmund Bartlett noted from London, UK.
The 178-year-old British tour operator Thomas Cook collapsed Sunday night, immediately entering liquidation leaving hundreds of thousands of travellers stranded around the world.
In the meantime Senior Advisor/Strategist, Delano Seiveright noted that, "We continue to liaise on a frequent basis with the UK High Commissioner and German Ambassador to Jamaica, Asif Ahmad and Bernd von Munchow-Pohl respectively and Hoteliers as we continue to troubleshoot issues involving some of their citizens that are in Jamaica on Thomas Cook related vacations."
"So far so good though, thankfully we are not seeing the major disruptions that travellers in other destinations are having," Seiveright said.
He further pointed out that Bartlett is piloting with the JTB collaboration with several stakeholders working day and night to fill the gap left by Thomas Cook and come out even better.
"One of the immediate impacts of the Thomas Cook debacle is the loss of five non-stop flights between Manchester, UK/Montego Bay flights over the next five weeks. Those flights started in May of this year" Seiveright noted.