Manchester City and German footballer Ilkay Gundogan is just one of the latest persons who have voiced their opinions that Argentinian Lionel Messi is the greatest player of all time.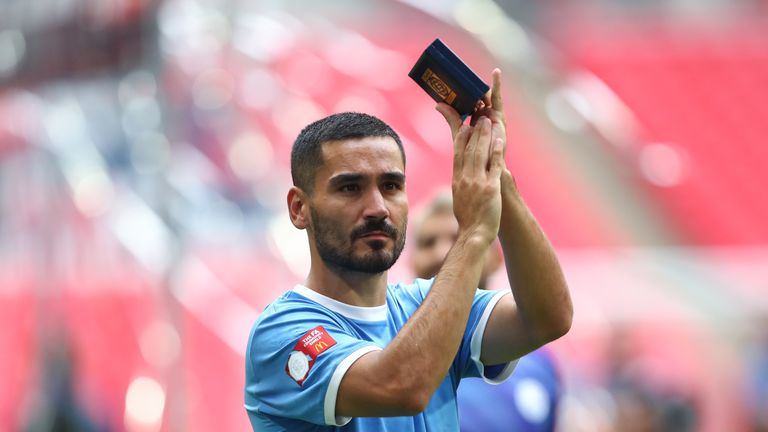 Gundogan, who is currently on international duty with Germany, was asked the question in light of the fact that the Ballon d'Or will be presented to a player in less than a month with a number of nominees in the running.
"He always has the instinct to make the right decision."

— Ilkay Gundogan, Manchester City and German footballer
Voting is slated to close this week for the prestigious award but Messi, Barcelona and Argentina talisman, is already a firm favourite having walked away with the FIFA Player of the year award earlier this year.
Gundogan is quoted as saying that "In my opinion, he has very special abilities. He has talent and he always managed to show it on the pitch. He always has the instinct to make the right decision.
He uses his speed well against the opponents he plays. He has a strong finish. All in all, no one else has much quality as Lionel Messi.
He is the star player of my generation and the greatest footballer of all time. I hope we get to watch him play for a few more years".
The five-time Ballon d'Or is expected to face stiff competition from rival Cristiano Ronaldo and Liverpool's Virgil van Dijk at the event that is slated for December 2 this year.