Is Jamaican sprinter, Elaine Thompson-Herah still sponsored by giant sportswear brand, Nike?
Nike came under fire over the weekend after they failed to highlight the double Olympic champion and fastest woman alive after she ran a record 10.54 seconds at the Prefontaine Classic at the Hayward Field Oregon, United States on Saturday (August 21).
Read this: Elaine Thompson-Herah wins in Oregon
Going into the race, it was American athlete, Sha'Carri Richardson, who is also sponsored by the sportswear brand, that got all the attention. Richardson missed what would have been her first Olympics after she failed a drug test. She was banned for 30 days and was looking to make a come back at this meet.
"It's not what I've done it's what I'm about to do," Richardson said in a short video shared on Nike's Instagram page to its 169 million followers. "Waiting to show y'a'll that I'm more than a news headline, waiting to show y'all why I'm that girl. And if you need me, I'll be at the finish line."
The video didn't age well as all the other athletes actually had to wait for Richardson at the finish line, as she was last in the race.
A day after the race, Nike tried to pacify track fans by posting Thompson-Herah on another one of their Instagram page that has 5.7 million followers.
"The queen's crown doesn't slip. 👑 Congratulations to @fastelaine on the second-fastest time in women's 100m history. The world is still yours," it captioned a photo of a victorious Elaine crossing the finish line at the Prefontaine Classic.
But fans weren't satisfied.
"So, this is the consolation for not being on the @nike global page? Y'all wrong for this," one commented.
"Now y'all remember her oki…. Do better," another added.
"y'all took way too long to post her it says a lot about you guys and how you undermine the ability of the jamaican sprinters who all medal very disappointing," someone wrote.
And on Tuesday, eagle-eyed fans noticed that Thompson-Herah has removed Nike from her Instagram account bio.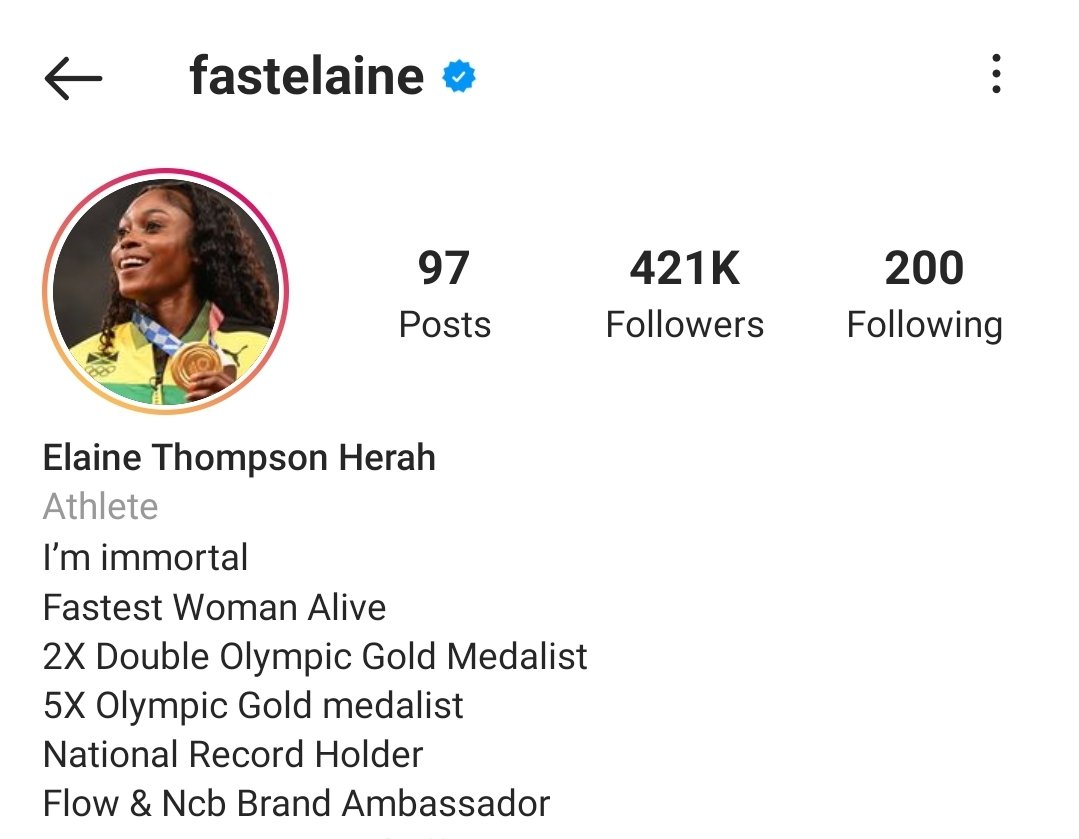 But after news of this started making the rounds, "Nike" reappeared in her bio. So, what exactly is happening? I'm sure we'll find out soon enough BUZZ Fam.