Jamaica's Prime Minister Andrew Holness played a key role in today's UN Climate Action Summit in New York (September 23). He spoke on the topic of financing to support the goals of the historic Paris Agreement on climate change in 2016.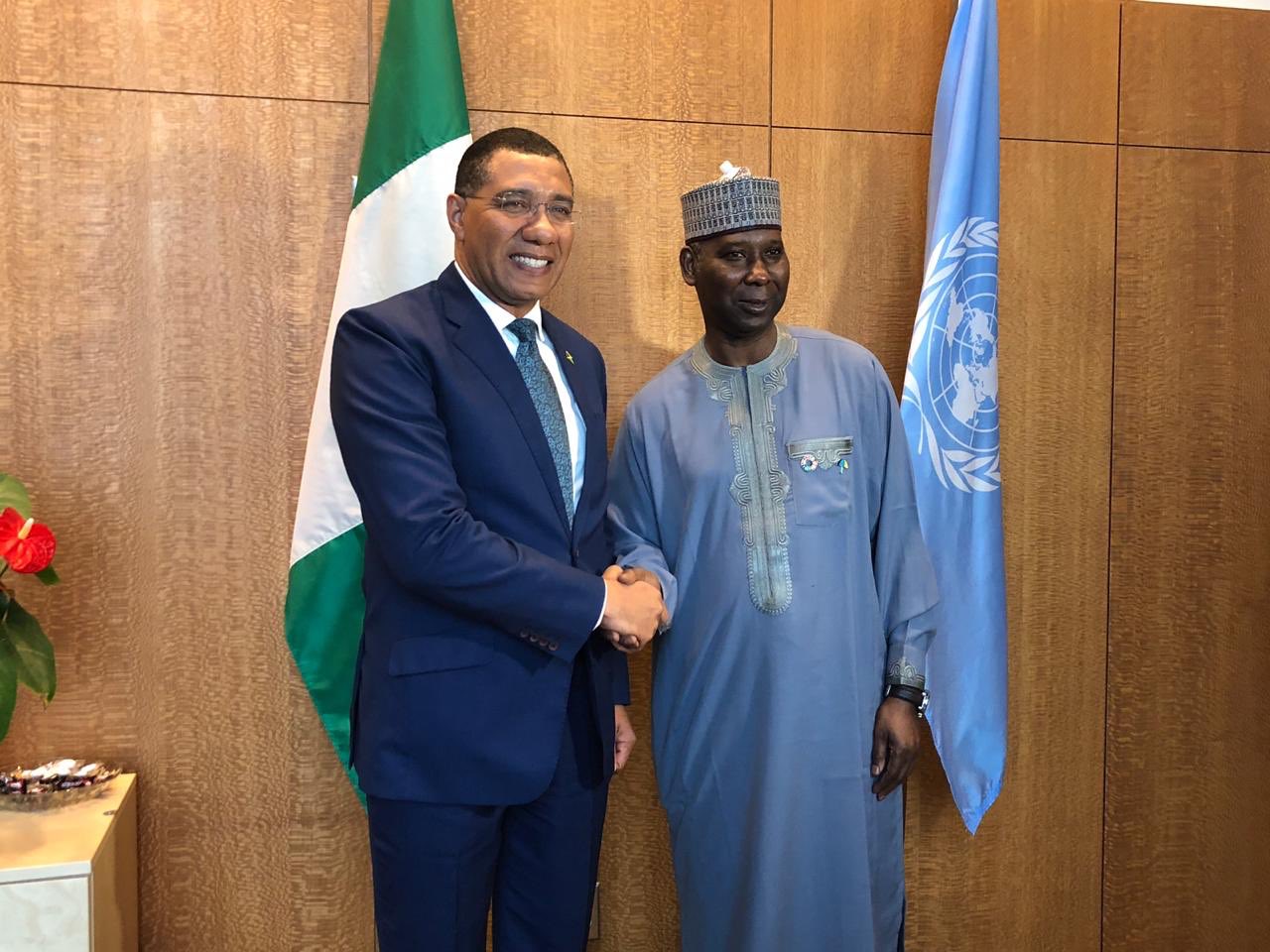 One year ago, UN Secretary-General António Guterres asked the Prime Minister and President of France Emmanuel Macron to work together as co-chairs of an initiative to get financing off the ground. The goal was to raise US$100 billion per year by 2020 to help developing countries cope with the pressing issue of climate change. This meant working with governments and the private sector to reach the required targets.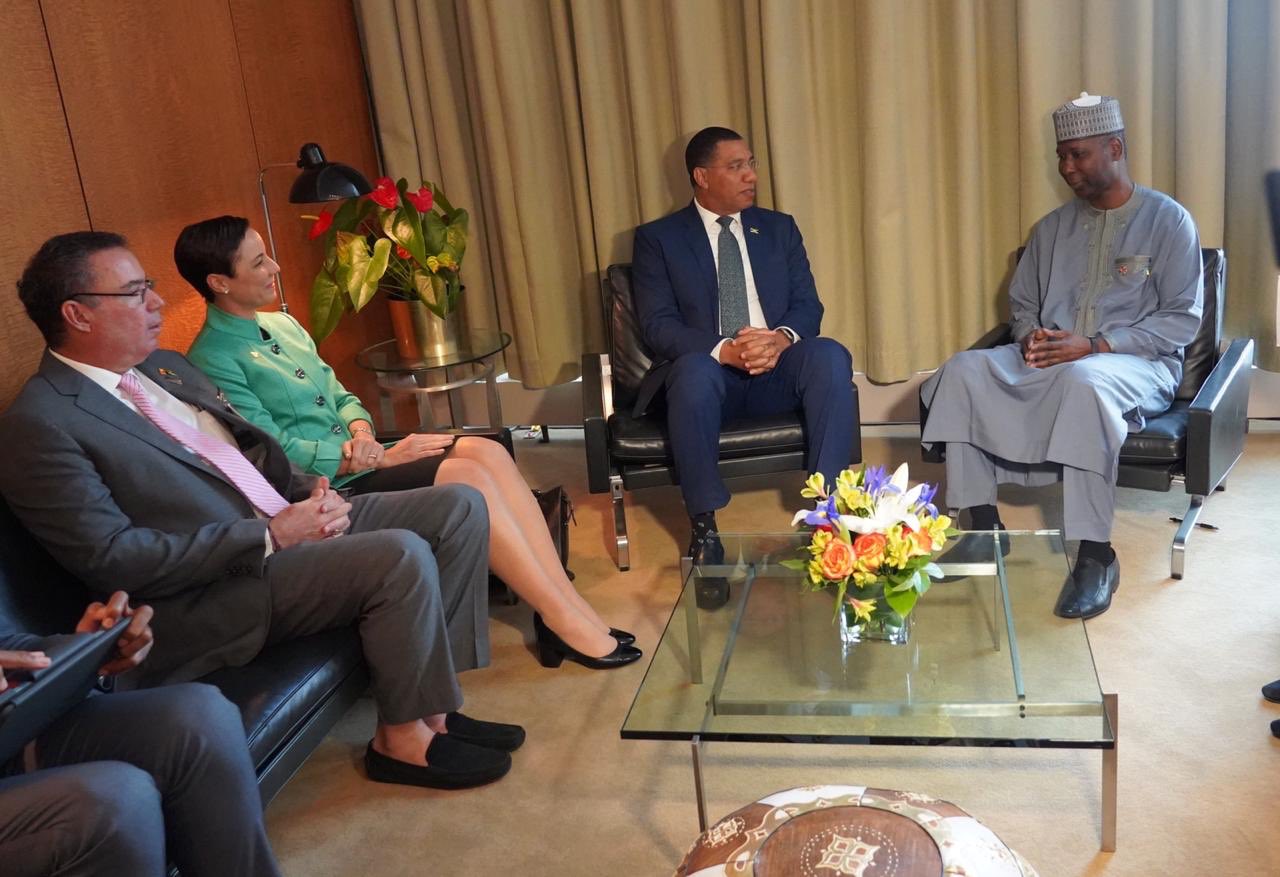 During today's session at the UN General Assembly, Prime Minister Holness delivered a report on behalf of what is called the Climate Finance and Carbon Pricing Track. The report made recommendations for the way forward, seeking positive results in the efforts to combat the many challenges of climate change.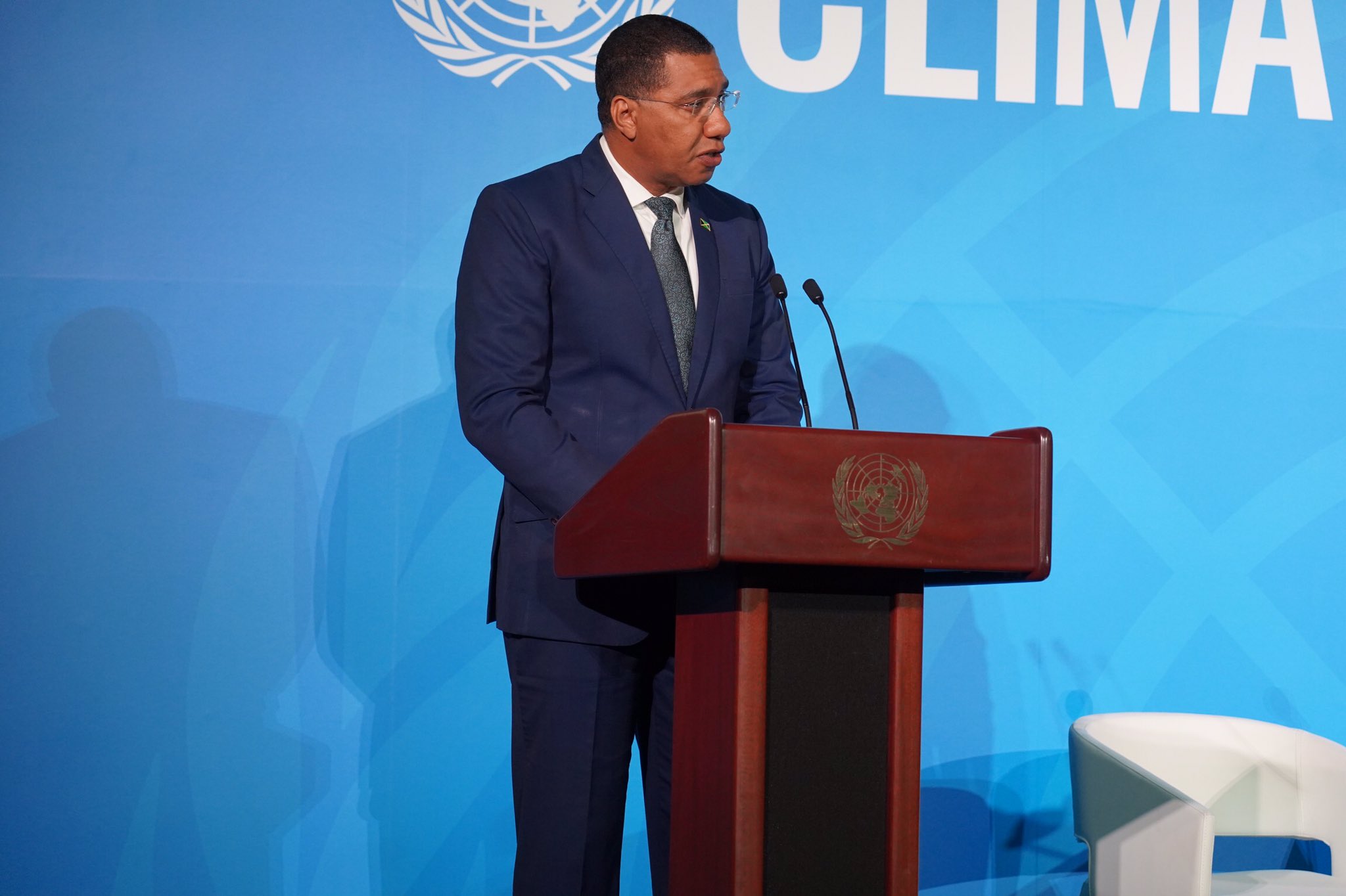 Among the recommendations in the report, outlined by Prime Minister Holness at the UN, was a request to donors for a hefty increase in the Green Climate Fund. Multilateral development banks were also encouraged to increase support for adaptation projects and become more proactive in financing climate change-related programmes. The initiative has also so far succeeded in bringing the private sector into the conversation in a meaningful way, the Prime Minister pointed out. Four new projects will also develop packages for technical assistance and investment.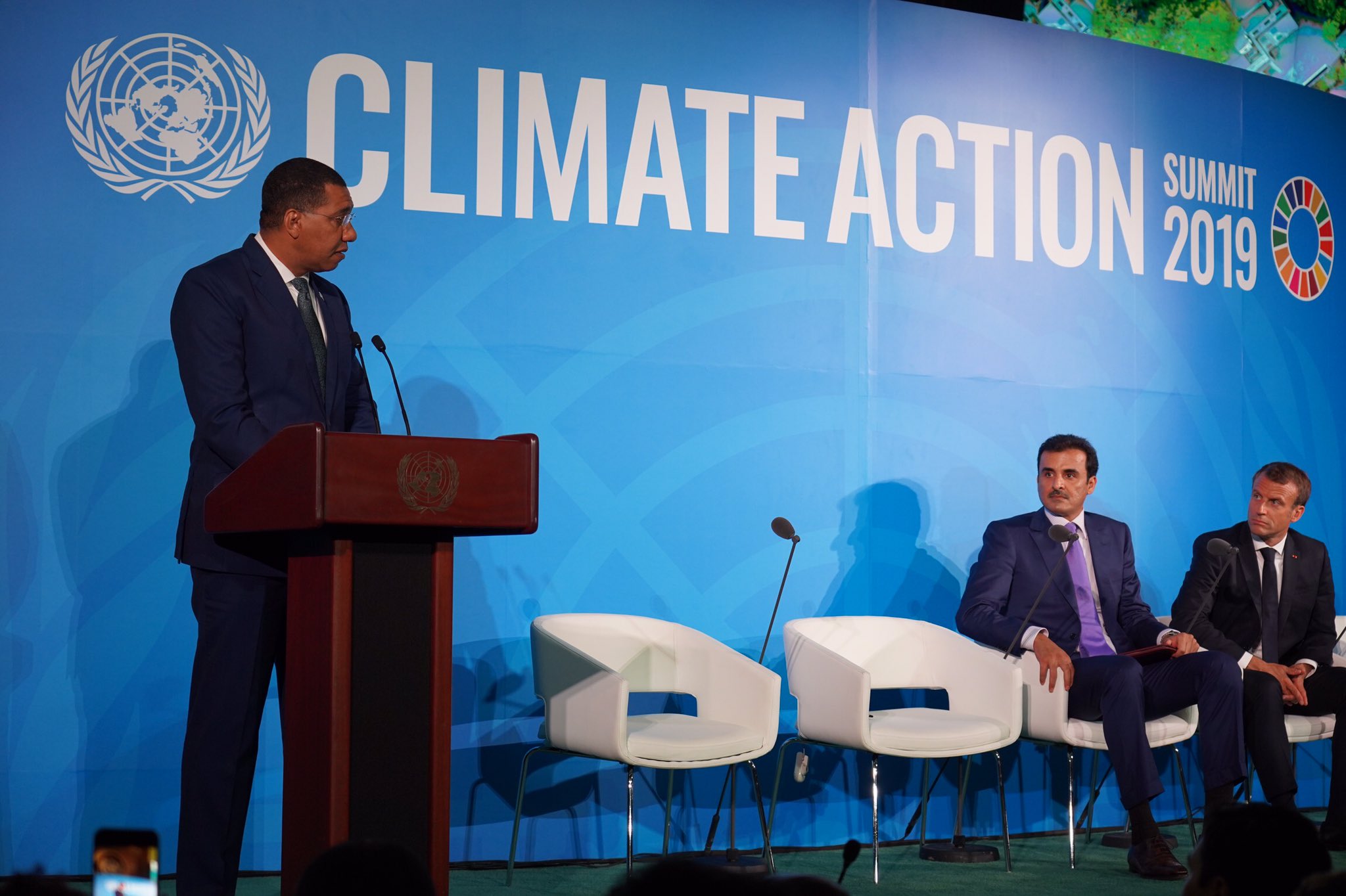 Prime Minister Holness tweeted: "I used the opportunity to remind my colleagues at the UN that the global financing system needs urgent transformation so that those countries that are most vulnerable have obstacle-free access to climate financing that does not threaten their financial stability."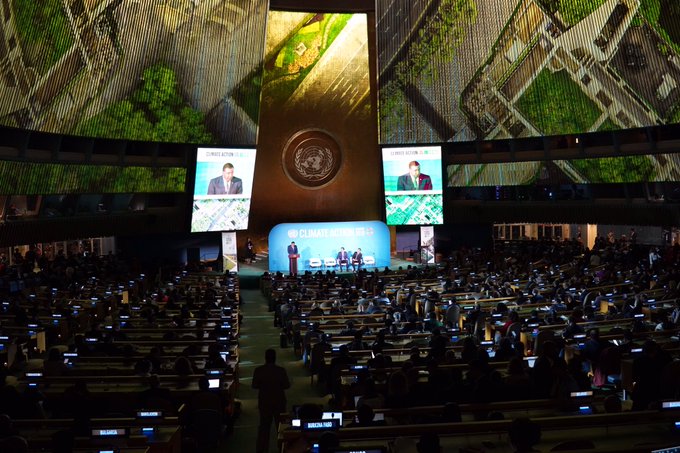 For countries especially at risk – such as Jamaica – being able to obtain more funding for adaptation to climate change is critical. The funds would help less developed countries adjust to climate change's numerous harmful effects.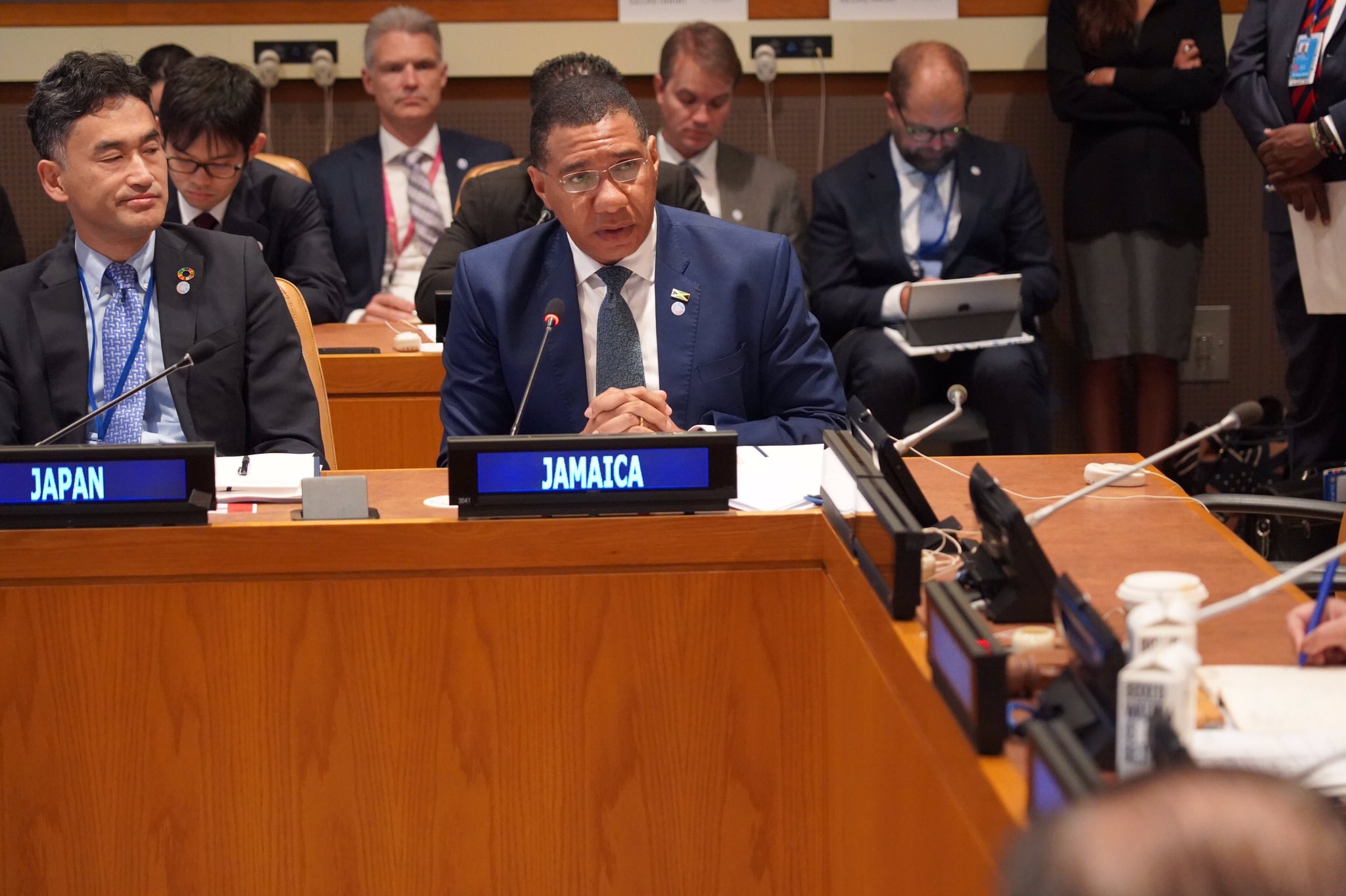 Prime Minister Holness used the hashtag #TheRaceIsOn. Indeed, as many advocates have stressed – time is running out, and we must make haste.