Just recently, the harbour in Portland welcomed a special visitor, that was the mega yacht, Scenic Eclipse.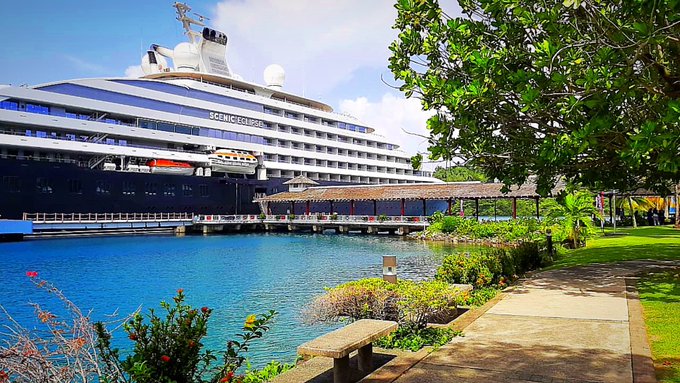 It came in with 55 persons on board who were given a royal welcome by the team in Portland. Those who disembarked were treated to various excursions to include river rafting, helicopter and submarine tours among other activities.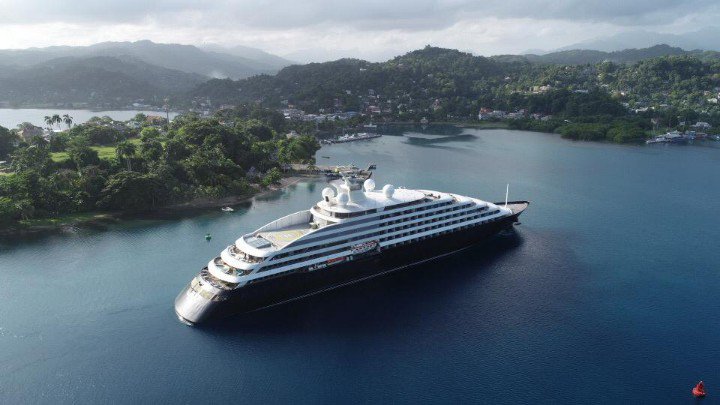 The vessel later departed for Montego Bay where persons onboard were able to enjoy that section of the island to their delight.
This mega yacht was recently built at a cost of US$230 million and will be operated by Scenic Luxury Cruises and Tours. It was christened by award winning actress Dame Helen Mirren on September 10, 2019 in New York.
It features 8 decks, 114 cabins and space for 228 guests and 172 crew members. The yacht also features an ice-strengthened hull with a helipad and seven-person submarine for underwater excursions. There are nine restaurants, four bar and lounges, a theater, two swimming pools, spa and a gym.
To get a taste of the luxury life on board this yacht, passengers have to fork out in the range of US$18,000.